Paris The Spitta (formerly P Mac) is a lyrical and thought-provoking hip hop artist from Chicago, IL.
Having been inspired by Twista, Crucial Conflict, Do or Die, Young Jeezy, Jay Z, Nas, Lil Wayne, J. Cole, Common, DMX, and many others, Paris has created a very distinguished style of lyricism that is rarely seen in the rap world today. In 2008, Paris joined the Navy to escape a very dark and grim future after losing two of his brothers to the streets of Chicago and having an incarcerated father. While deployed, Paris began writing lyrics and rapping after being inspired by Young Jeezy in his song "Dreamin". In the recent past, he has graduated from SAE Institute with a Music Business degree, has opened for Juvenile, Young Thug; and performed an overseas tour with rap artist Twista. Known for spittin' lyrics, punch lines, and knowledge, Paris has become the voice of the voiceless and the hope for the hopeful with a message of truth to inspire generations.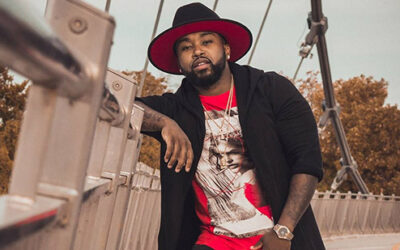 Thanks to our incredible team and everyone who made it possible.
read more